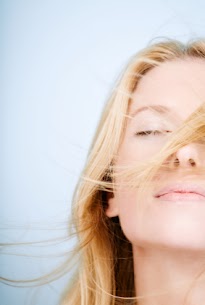 Your mind is the most powerful tool you have and a way to change and improve anything you have ever wanted to.  No matter where you are from, what age you are or background you come from you can harness the ability inside yourself to control your destiny as well as your current environment. So what do you want to change? There are ways to control your mind so that whatever medical or psychological issue you are currently dealing with can improve and with practice be eliminated forever. Take the time to learn some of the following techniques and you'll be part of a trick that so many others have benefited from, the ability to manipulate the mind and transform your brain's messages for good.
Mind power is first and foremost, the ability to transform your thought patterns. It offers a strategy for changing the thoughts in your subconscious and unconscious mind to improve the state of your life and harnessing into the greatest untapped resource of your being – your mind! If you believe that your thoughts are affecting your current romantic life, work life or financial situation you're right. No matter what you have been taught in your past, those thoughts are programming your present and your future at a powerful rate. In the same way that you have been programmed to think a certain way about money, success or romance, you can un-do it and un-teach yourself. Mind power is about tapping into the deepest part of yourself, your subconscious and unconscious mind and eliminating negative and detrimental thoughts that are preventing you from living out your dreams. Did you know it's possible to clear out and de-clutter the negative self-talk? It is, with devoted mind power.
A popular mind power strategy outside of the ordinary visualization technique (although visualization is highly effective as well) is by using autosuggestion. Unfamiliar to some, autosuggestion is a way to train the subconscious mind to accept positive thoughts. It involves a lot of repetition which can be challenging for the beginner mind power student at first but with practice it can soon feel natural.  Autosuggestion offers a link to the conscious and subconscious mind, and with repetitive positive thoughts, the subconscious and conscious mind will soon be in sync and responsive. Autosuggestion helps to reprogram negative thinking into positive thinking which is where your power lies. When the conscious mind is in line with positive thoughts of the subconscious mind, change can take place. This is where overcoming illness, getting that well-deserved promotion or finding your soul mate will take place. Why? Because your mind believes it will.
Another highly effective mind power technique is meditation. When some people think of meditation, they have an image of a monk sitting in a garden or the Buddha quietly meditating with his legs crossed. This is not an accurate portrayal of meditation, or at least not modern meditation. Meditation is used by people all over the world and can be accomplished at many levels from beginner to advanced and helps to create a sense of spiritual awareness. The concept of meditation is to allow the noise in your life to stop so that communication to your subconscious mind can begin. Some beginner meditation students find it helpful to incorporate affirmations into their meditation while other students find chanting to be the best way to meditate. Whatever you choose to use as a tool for meditation, the result will be powerful. Because of meditation, you can harness the true ability of your subconscious mind to open up and accept positive thoughts, as well as the dreams you have for your future.
Related Posts: